No Worries Event
No Worries Event
The No Worries Event is an annual South Jersey fundraiser at Paris Caterers that is Sponsored by The Association of Networking Professionals that raises money for Camp No Worries. Last year the No Worries Event raised over $40,000.00 for Camp No Worries. Join us for our 2024 No Worries Event on February 23rd. Tickets are only $85.00 each ($150 Per Pair) and include: dinner, top shelf alcohol, music auction items, giveaways, and door prizes. Don't miss this opportunity to network with some great people for a great cause.
BUY Tickets
FEBRUARY 23, 2024
Join Us for The Main Event!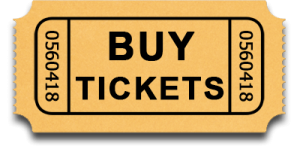 We are Currently Collecting Auction Items and baskets for the Event
Camp No Worries – 30 Years of Service
Camp No Worries is a 501c3 non-profit organization (Tax ID #82-3793545) run by dedicated people who volunteer their time and ask for nothing in return other than the reward of touching the lives of these amazing children. Last year, 90+ children facing the diagnosis of cancer enjoyed friendships and new adventures at Camp No Worries.
It costs Camp No Worries approximately $1,000 per camper and campers attend at no cost to their families. Therefore, funding depends on the generosity and financial support of community organizations, businesses, foundations, and individuals like you. With your help we are able to provide the highest quality of programming and services year after year.
The Association of Networking Professionals
ANP is a South Jersey business networking group serving all of Southern New Jersey and the Greater Philadelphia area. Our membership is made up of like-minded professionals who work together to create an environment that fosters relationships and business growth. The ANP is actively involved in the local community through a number of charitable endeavors that we participate in as a group.